I started this website kind of late, so most of my posts won't be in chronological order! I still have a whole europe summer trip to write about and organize, but I will probably make it brief and less detailed than these smaller posts. Cambridge is about 50 minutes away from London, since I had a lot of work to do that weekend I only visited Cambridge for one day, which was obviously not enough time to see everything. I went on an unconventional route to see more of the contemporary and post modern architecture, instead of the older architecture by Christopher Wren and buildings like the Kings College Chappel. Below is a map that I used for this trip to Cambridge, which I only got to see half of the stars... :(
I woke up around 8 and took the 9 am train to Cambridge, which costs only 10 pounds for a round trip ticket ( Young Person Card) I'm testing different formats of uploading images, because my first post was too long , and my second one was a bit too condensed so I'm curtailing the amount of images I use on each blog. It was a super gloomy day so I didn't take a lot of good pictures.
This residential building is built by professors who teach architecture at Cambridge. It's not really that tall but apparently the tallest residential building in Cambridge
Nice building for the faculty of education which plays with the connections of multiple floors. The building wasn't open on sunday, but I managed to get inside altought I wasn't allowed to take picture of the interior. There is a long triple height corridor which opens all the way up to the ceiling to let in skylight.
Some details of the new faculty of education, this building was located south of the train station, so it was the first project I visited before entering the main college campus area
Maybe the same boy from Prague? http://www.36hoursinprague.com/wp-content/uploads/2013/05/img_6848.jpg?w=200
The cambridge department of architecture is an annex building, which is built on top of a parking lot. The walk ways are raised above ground to connect the annex to nearby buildings. It's a nice example of how architect's demand for extra space does not impede with other pre-existing spaces around.
Facade and the side access to the roof terrace also used as an egress stair ! There are mirrors in the gaps of the conjoined buildings, making the building seem like they are floating apart.
Precast concrete frames in post tension with a long with high tensile bolts locking in the situ concrete slabs
Interior of the University Centre
Usage of mirrors to extend the interior space. The large panes of mirrors are super clean and must be requiring a lot of maintenance every day!
The University center is one of my favorite brutalist buildings in Cambridge, I also liked the building that HKPA built in oxford (st antonys), which guided me to see this building. There isn't much info on HKPA because I think they were only in practice for a few years and they split. I really like the expressiveness in structure from the roof to columns and to walls in each of their projects. The roof span for the center reflected ceiling is about 60 ft, with loads transferred to the column grid of the building, which spans all the way down to the foundation, lessening loads on the compressed timber. There is a roof terrace over the common rooms with it's own bars, which I didn't have a chance to go see because of the ongoing meetings when I was there. The gaps in the staircase are used for ventilation, and also heating during the winter. Although it was so gloomy outside, the dining hall managed to still get a lot of sunlight from the huge structurally engineered skylight!
Super Gloomy all day. the previous pictures with sun light were the only pictures with sunlight that day
Similar to the Cripp's court in St Johns!
On the way to Foster+ Partner's Cambridge Faculty of Law
James Stirling's Seeley building next to Foster's Faculty of Law. The seeley building seemed to be in much smaller scale than I imagined from seeing pictures online. James stirling slowly changed from brutalism to post modern architecture, this building uses similar materials to that of the Florey building in Oxford. It was a controversial building due to its excessive solar heat gain and also water leakage.
I realized that there are too many photos to place one by one so I went back to the picture slide method. This is a building near clare hall which utilizes it's sloped form to catch rain water.
We were asked to leave Clare hall, as it is a private residential complex for the students here. It was still nice to see the architecture language that the architect consistently used throughout the building.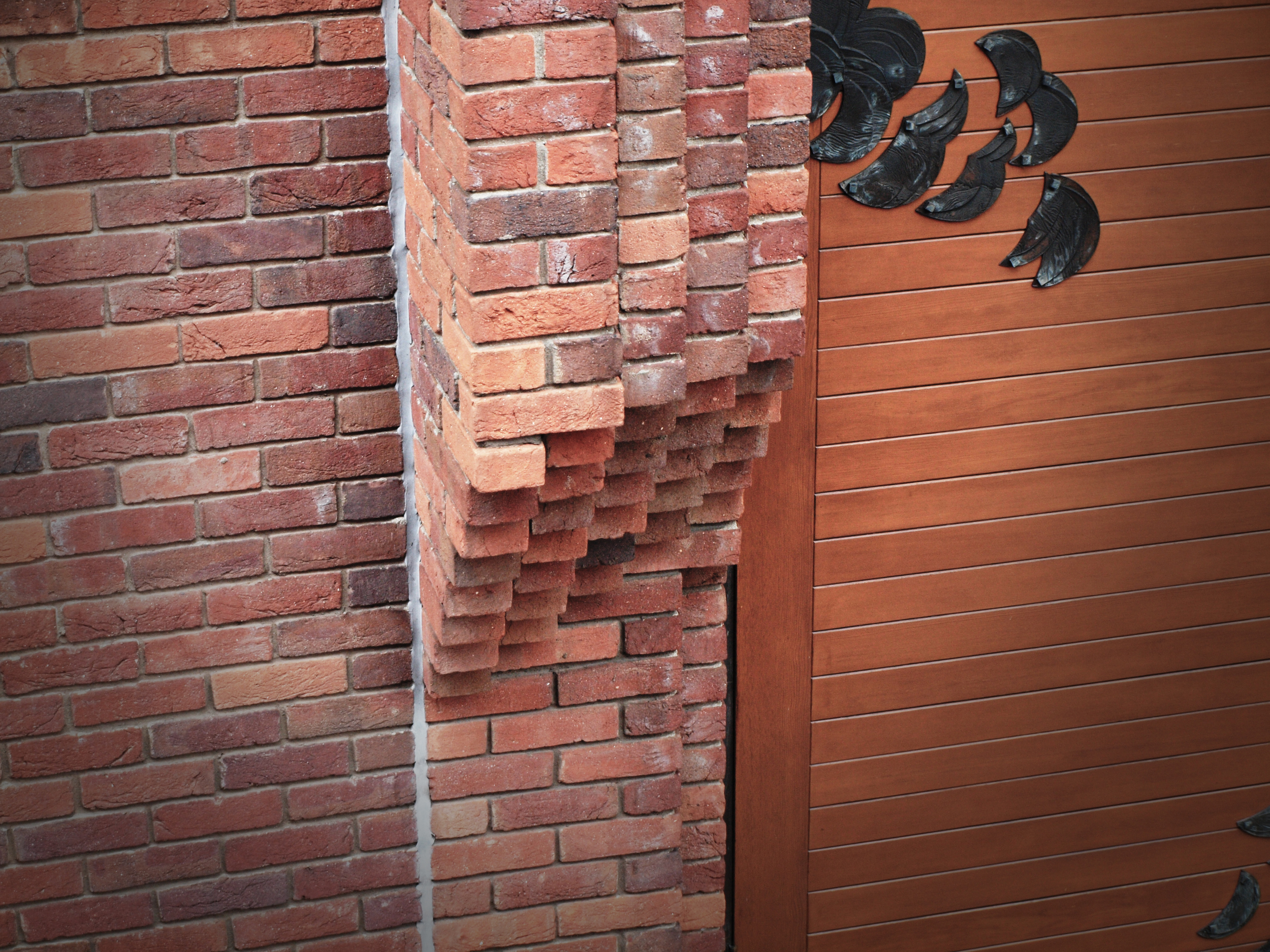 Robinson College complex, looks kind of like alexandra road house in london. There is also a designated smoking area with hours of availability in the complex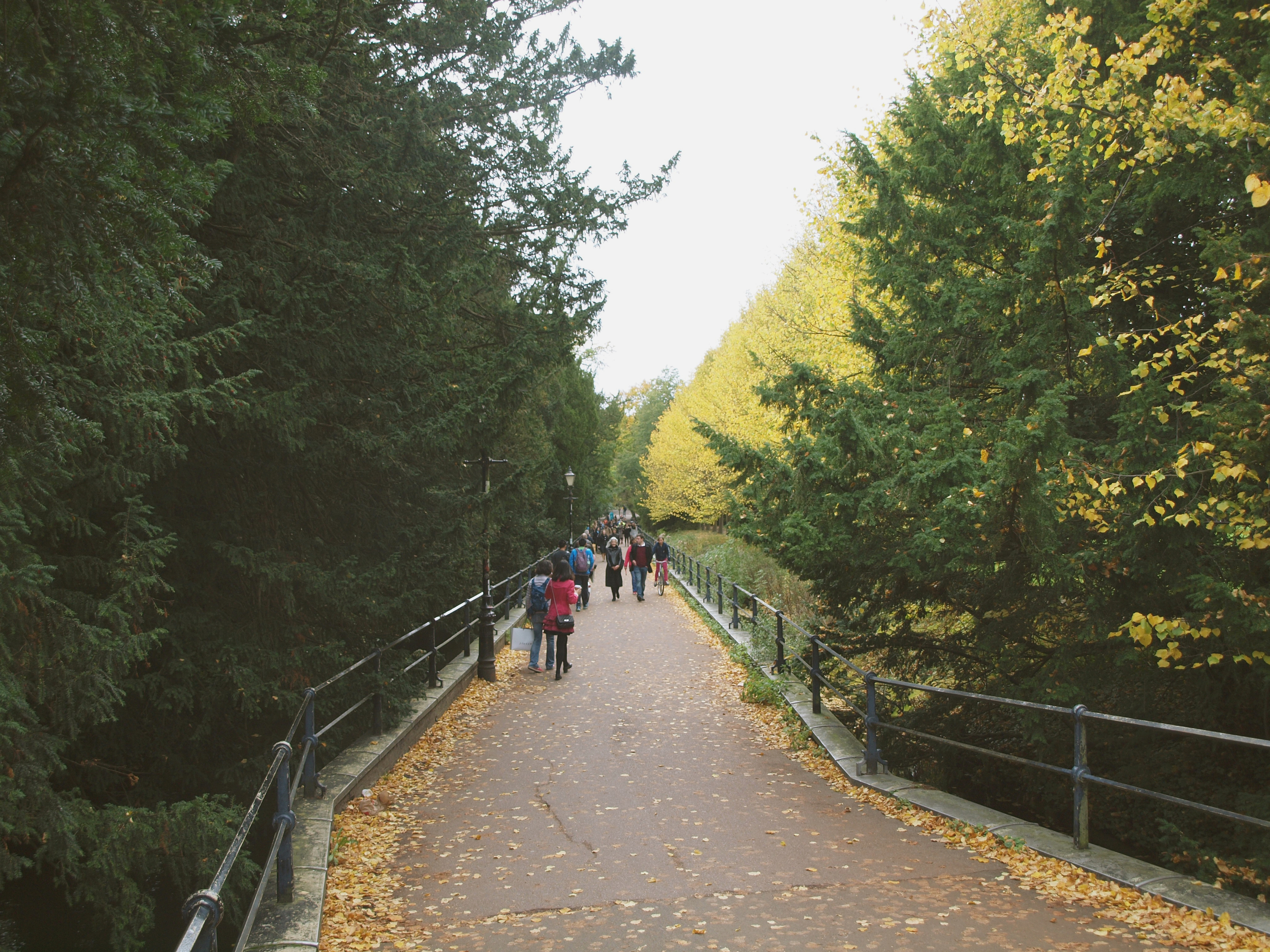 Walk back to the center of Cambridge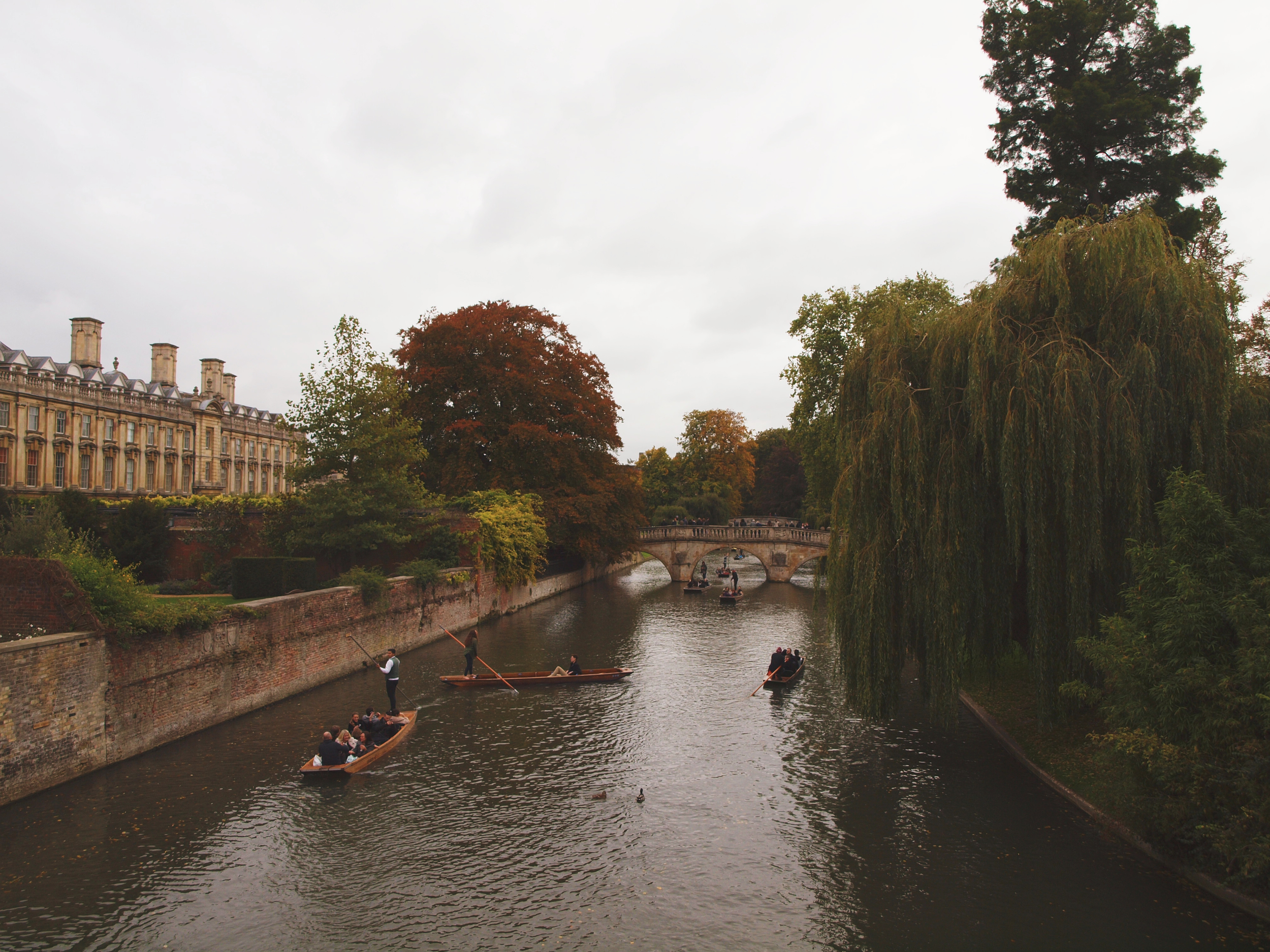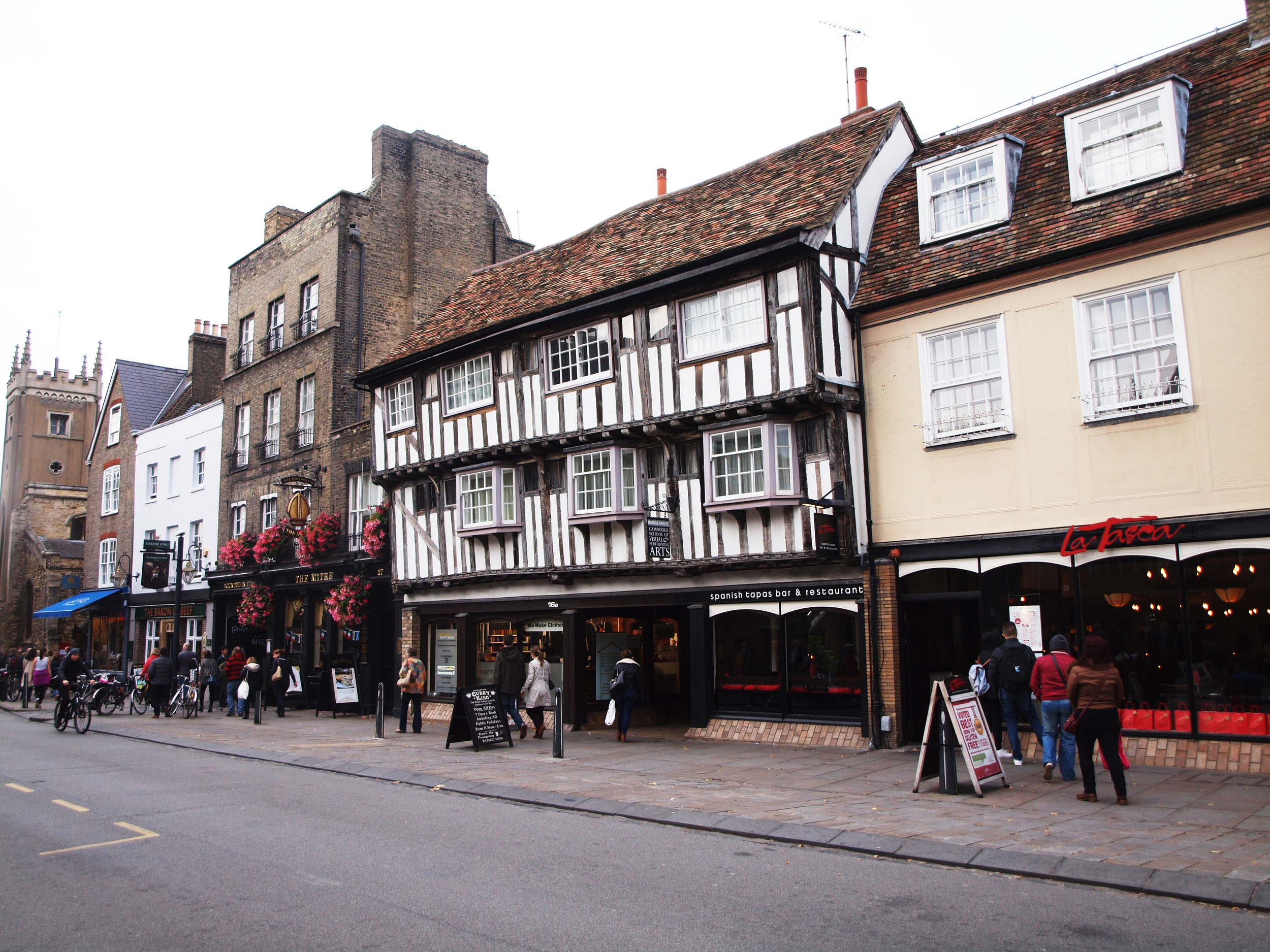 Center of Cambridge near the touristy areas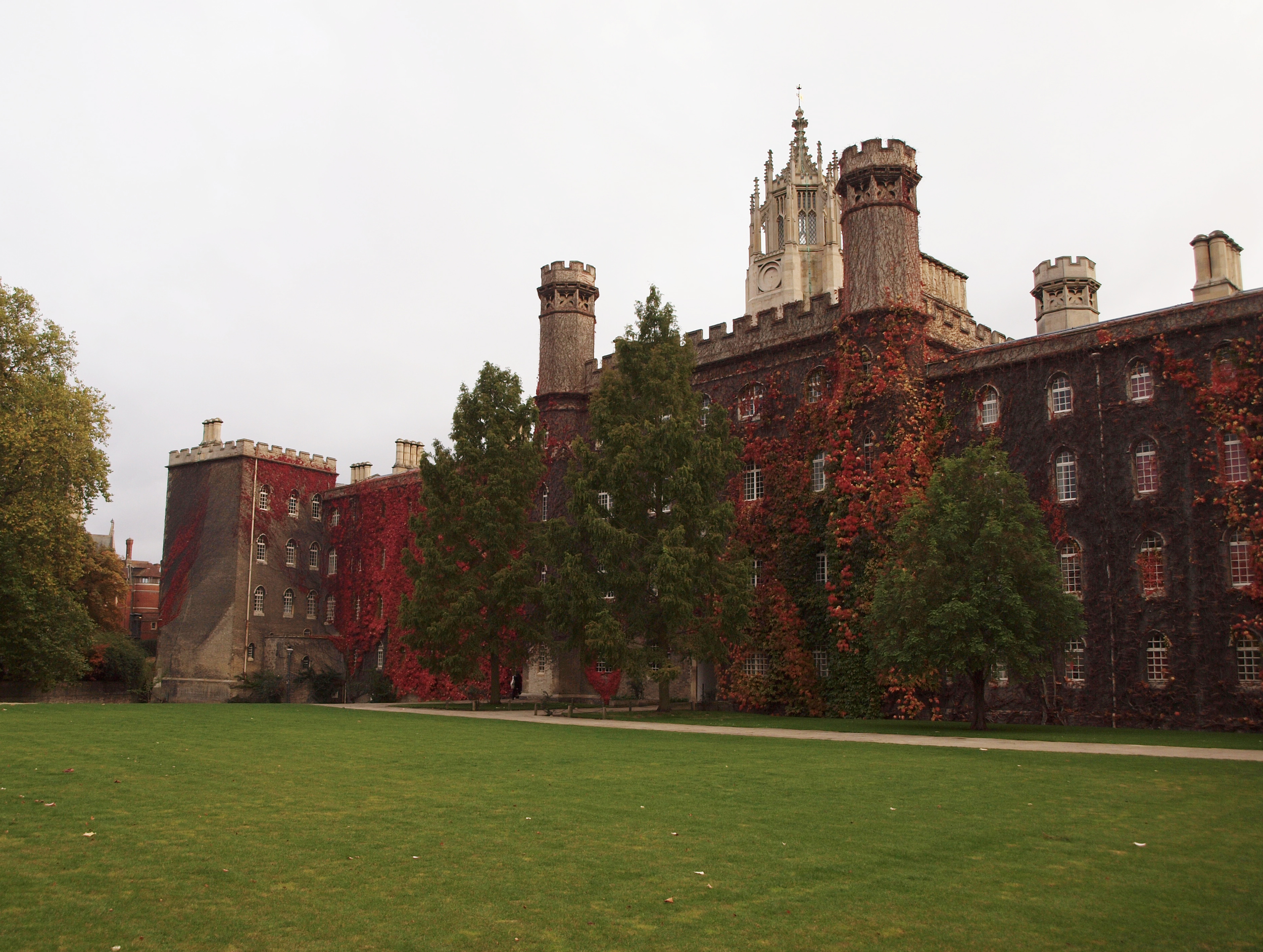 Cripps building at St Johns~ Really dark and gloomy when these pictures were taken
http://www.c20society.org.uk/botm/cripps-building-st-johns-college-cambridge/
Cripps building at Queens College not the one at St Johns
Really nice stairs near the riverside along with a view to the bridge of sighs
Dropped stairs up to the residential complex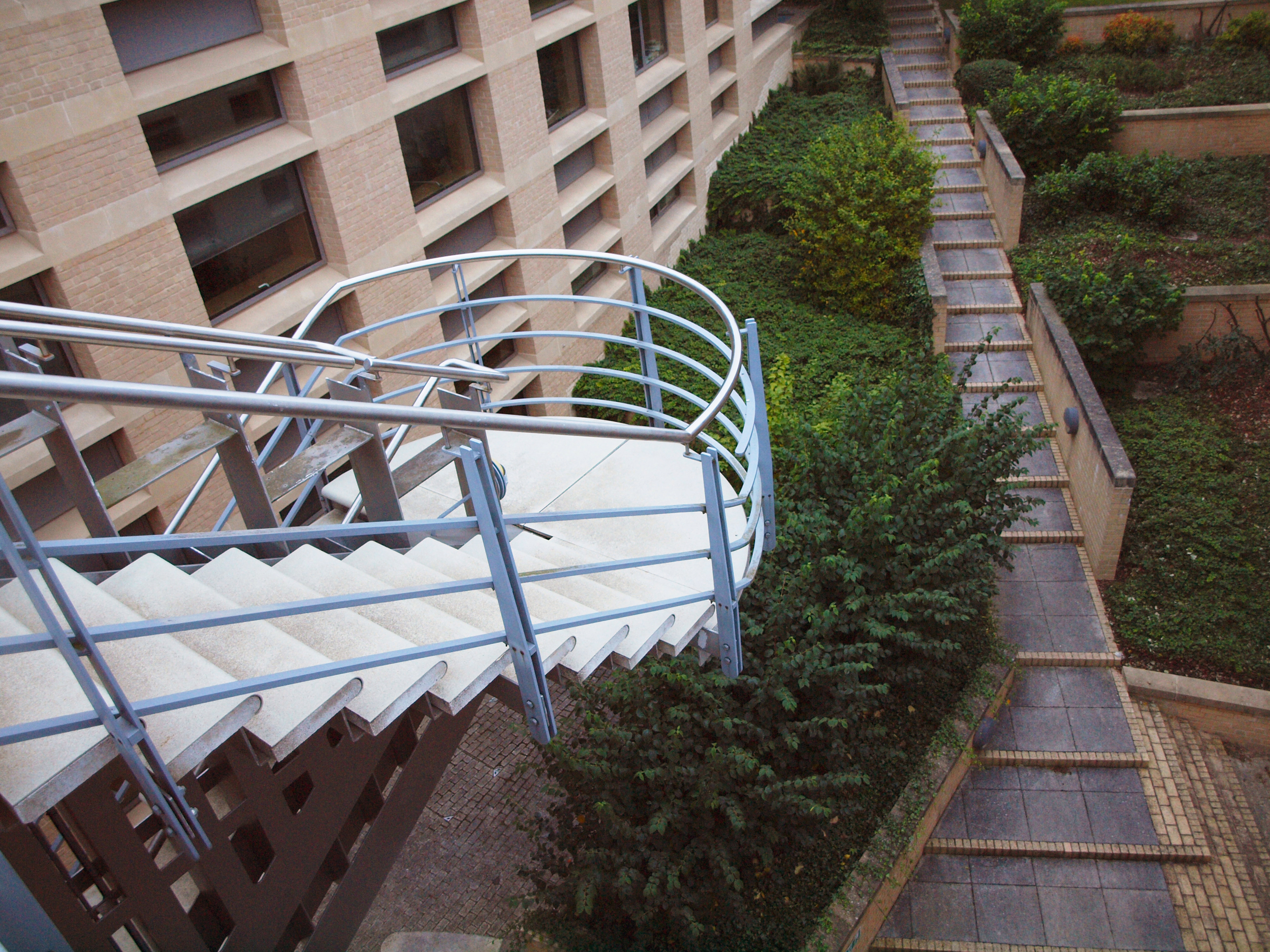 It was getting dark and rainy so we decided against going to our next planned destination which was the dome at New Hall college by Chamberlin Powell and Bon Architects. They also designed the Barbican in the center of london. I didn't take the images below:
Really nice art gallery with mirrors on the top of the dome, and different layers of the dome to create a unique lighting experience from within. Really wish I went there ! I guess the one day trip was way too packed. The dome has layers of mirrors, so you can see yourself when you take pictures from below.
Finally time for dinner after such a long day~ I didn't mention that we brought lunch from london so we could walk around and eat to save time. It was really nice seeing so much brutalist architecture in Cambridge, I have grown fond of the brutalist usage of concrete and portland cement on these educational buildings. I didn't go visit the churches and the normal tourist destinations because of times sake, and my interest in the other types of buildings in cambridge. Cambridge is really similar to oxford, but oxford has a way better pin collection retail store. I know people here probably don't really collect pins, but I will share my pin collection later on in my posts. I wish I had spent one more day in Cambridge so I could see all the stars I pinned including the manuel college and the eastern part of Cambridge. I walked about 30k steps that day and got back to London around 10PM. I also lost my train ticket back so I had to pay another 10 pounds.... while the round trip ticket only cost me 10.6 pounds.... don't really know how that works but that was the low light of the day. To end on a high note it's halloween today! All the pumpkins at tesco were taken, so we couldn't carve a pumpkin, but we decided to go watch 007 at the odeon nearby instead. Our bed bug battle is still on going, so far the DE seems to be working and I also ordered some Cimexa from Ebay. Next week is our midterm so I won't be travelling anywhere this weekend. I really need to get back to work now or else it'll be a miserable review for me!
Thanks again for reading! probably more typos than usual because I have no time this week to proof read this post.
-Ian Liu 10/31/2015 6 PM