It has been a really busy week, and midterms are finally over for me today, so I decided to continue on my long delayed blog posts even though I'm really tired from my 2 hour sleep last night. I went to Brecon Beacons four weeks ago with a few friends, and stayed over in a small lodge for two nights. This is where all the bed bug nightmare began for me, I tried getting a refund from Airbnb but my friend forgot to notify the host about the bed bug situation during our stay, so we had no solid proof to get a refund. The bed bug situation is way better now, or maybe my body is just immune to bites because I haven't been getting any new bites ever since buying the bed bug mattress cover! Anyways enough of going off topic, the first day we got there it was already pretty late so we just had some traditional welsh food and drove near a lake to see the night sky. The next day we drove up to the mountain ranges of Brecon Beacons to climb Pen y Fan, which was a 5 hour hike. Then we went home to play some monopoly and poker, and drove back home the following day. Pictures in this blog are taken with three different cameras: The higher quality ones from Shiyuan Wang's Nikon, and other ones from my cellphone and camera as usual.
I didn't take these two pictures! I just wanted to show what it would look like if the weather was good!
We drove a BMW...which was beautiful until my friend hit a small stone pot under the passengers door, causing the door to be permanently locked due to metal warping. Whoever sat in the passengers seat had to climb out the drivers seat to get on and off the car. Thank god for full insurance!
This is the airbnb place we stayed at with bed bugs... It was a truly traumatizing experience to wake up with 35 bites. One of my friends had about 75 bites after the trip. I'm so glad that we've not been getting any new bites for a week now(knock on wood). Good luck to whoever stays here afterwards...
Castle near the bed bug house
We drove 30 minutes into the middle of no where after our first welsh meal. It was kind of scary driving up the mountain with no street lights and no body in front and behind us, but we managed to find this place next to the river to star watch for half an hour.
Next morning we went on a small detour to a large pond before hiking to pen y fan with an empty stomach.
There is a nice camping site near this lake, which now in retrospect would be a much better option compared to staying in an airbnb house with bedbugs: costing way more money and less fun than camping at a lodge near the lake. Sorry about constantly bringing up the bed bugs, but whoever has had bed bugs before will know how hard it is to kill them and how many sleepless nights + nightmares you will experience.
Some how it's just my luck or something, but every time I go out it seems to be super cloud; we couldn't really see anything as we were hiking up the mountain.
Views of the hike up the mountain
After about 2 and a half hours of hiking we finally made it to the top of Pen y Fan. Not many other picture to show because it was cloudy all the way up. My camera had some problems so the pictures became black and white near the tip of Pen Y Fen.
Cliffs near the top of Pen Y Fan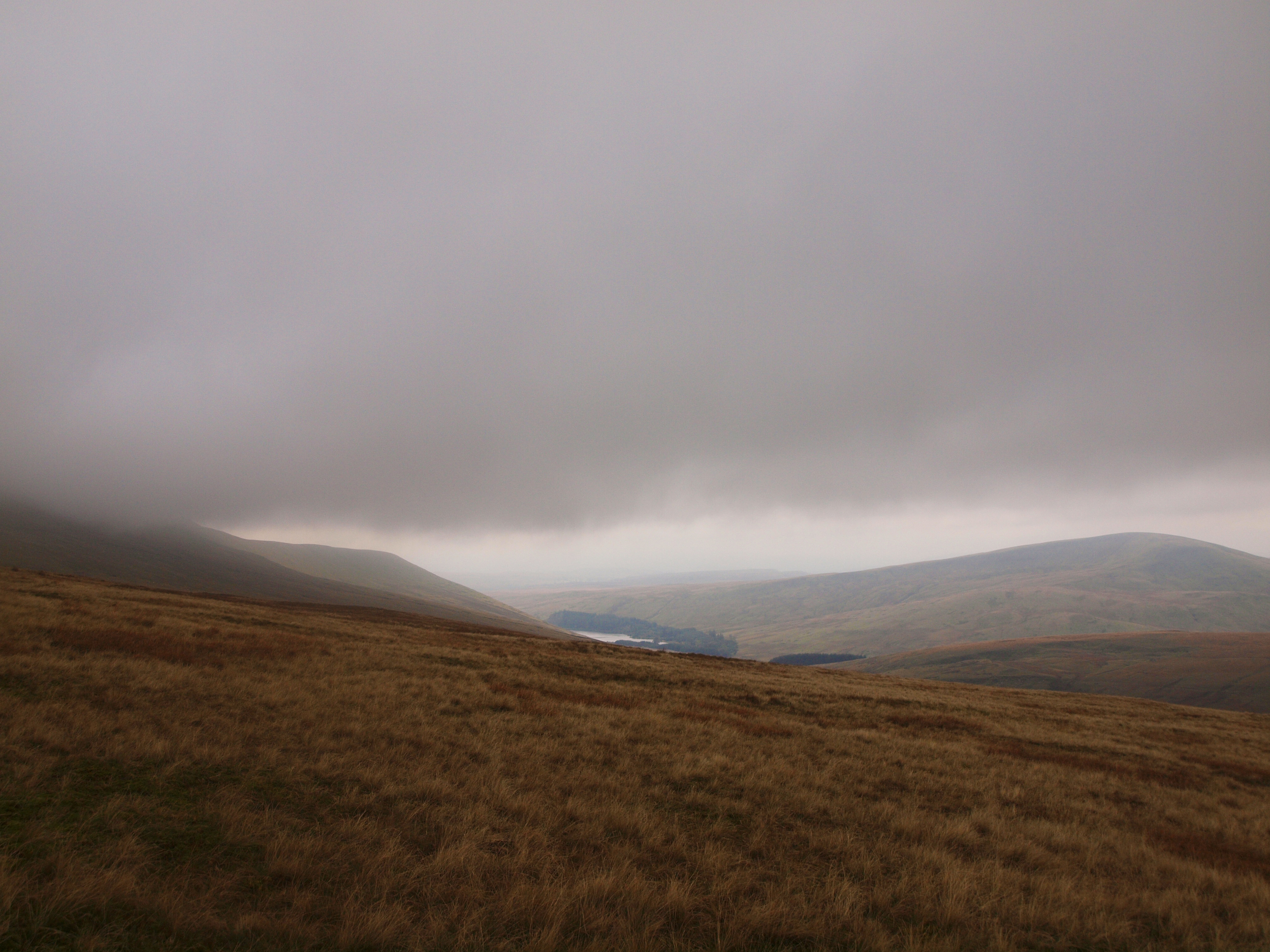 Descending from the appex
A small pond at the very bottom of our hike
A bunch of sheep everywhere, differentiated by different color tags on their bodies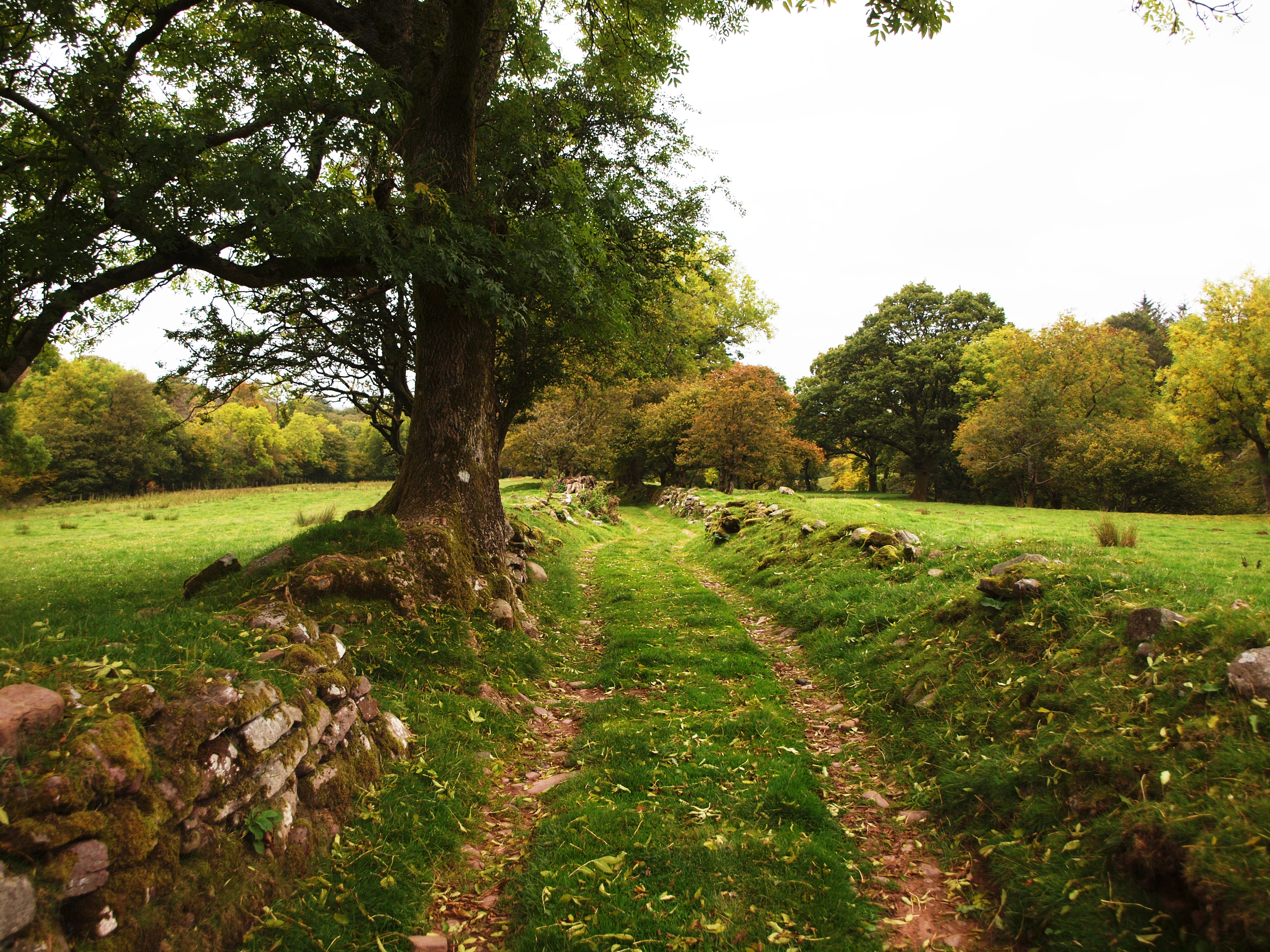 Weird bending trees, and a lodge where the shepherds live
A glimpse of the sunset we missed when we were waling back to our car
When we got back we were the last ones in the parking lot. We had welsh food again and went back to our bed bug house to play monopoly and poker for the rest of the night. It was a nice 5 hour hike, but I just wished the weather was nicer so we could see more of Wales on the peak of Pen y Fan. The climb wasn't that challenging, the only hard part was near the peak of the mountain which only lasted for about 5 minutes. Climbing up the mountain was cold and misty, I kind of enjoyed being inside the clouds because of the feeling that not many people were around you, but in reality there were a bunch of hikers that day. The local grandmas there also have really good driving skills, it seems as if they drive up the mountains to hike every day. Anyways thank god my friend had full insurance for the car, or else it would been a 1500 pound damage charge on the car. That little dent near the passenger's seat required two different replacements for the door and bottom frame. I'm trying to trim down the amount of images I use per post. This post has 80 images which is already my least image heavy post so far. I guess I still have a lot to improve: to be more decisive when taking pictures and also when choosing images for this blog. Thanks a lot again to whoever finished reading this post!
Ian Liu
11/8/2015 2:40 AM