This weekend, after a long week of fighting bed bugs we got from our previous trip to Brecon's Beacon, a friend of mine invited me to go on their field trip for a mechanical hand fabrication class. Accommodation is free, and I could finally escape from the war zone for a few days, so I gladly tagged along.
The destination for the field trip is about 3 hours away from london, near another AA campus at Hooke Park. AA actually owns the whole park, and has built a fabrication lab based here for the build works courses that which it will have here. We were 1 minute late before the train departed, so we had to wait another hour for a train from London Watetloo Station to Crewkerne.
People who stole the foam's seat
Finally arriving at AA's Hooke Park Campus around 7 PM, the cab ride was bout 20 minutes so everyone was exhausted upon arrival. The furthest door down leads out to nature, every room in this house has it's own escape.
Larger Image than I expected of the shower room behind the capsule
Toilet, Sink, and Shower room. Nice simple utilities that look like a capsule, with modernist curves and color usage.
"Don't bring wood to a forest" a slovakian saying ( Don't bring your gf on a guys night) This is the living room of the lodge, spacious and cozy with a central fire place.
Master Plan of Hooke Park taken from the AA school website.
Woke up in the morning realizing this was the lodge that we were staying in. Designed by Edward Cullinan Architects and engineered by Buro Happold this building has 8 bed rooms with a nice central space. Buro Happold engineered most of the buildings around the campus, including both Frei Otto buildings. The westminster lodge integrates with nature harmoniously, by creating residential access to nature in all of the rooms. Fire escape would definitely not be a problem in this house!
Had breakfast there, but the weather was too bad so didn't get any good pictures that day. I will post more of the interior later in this post!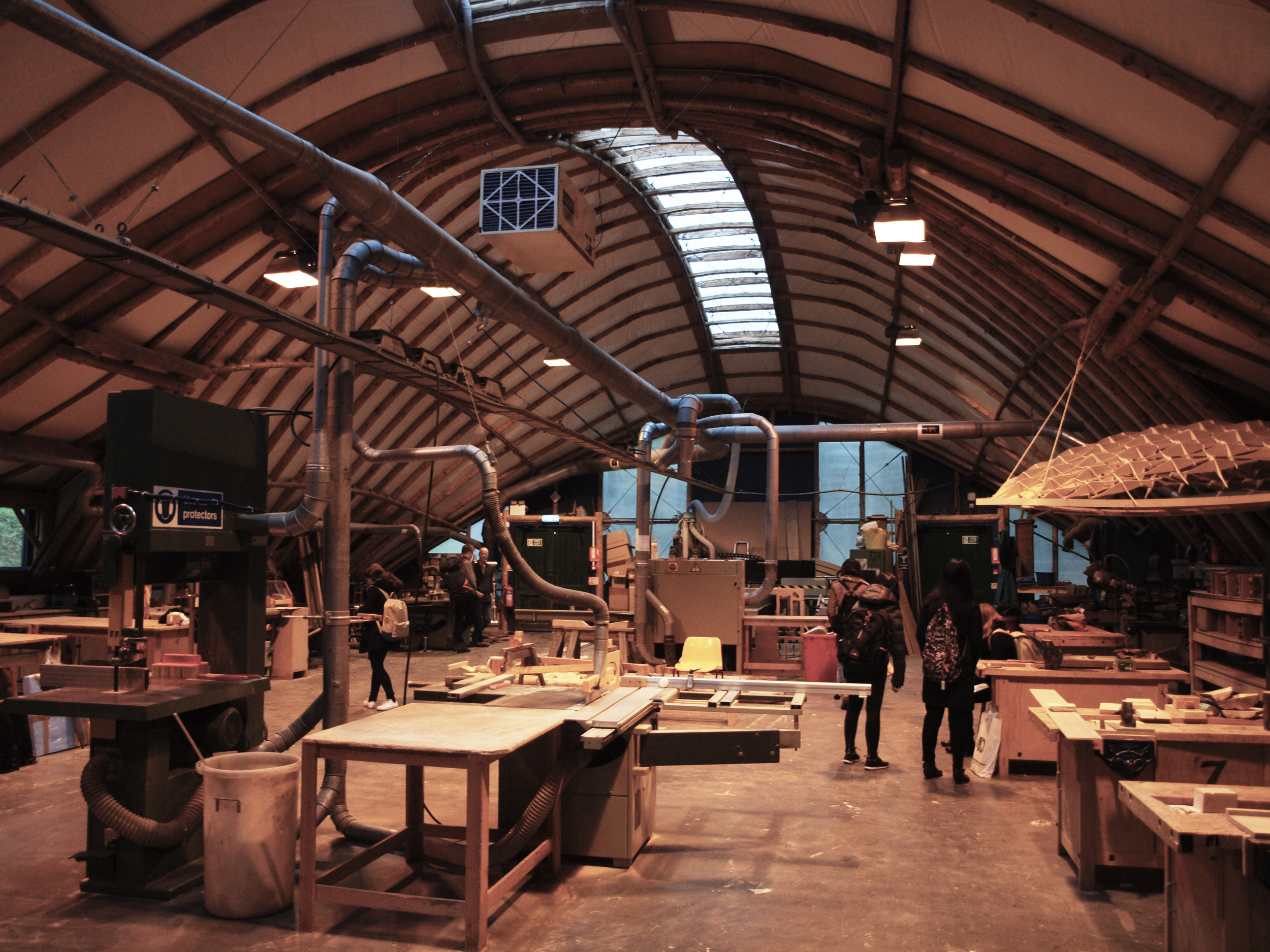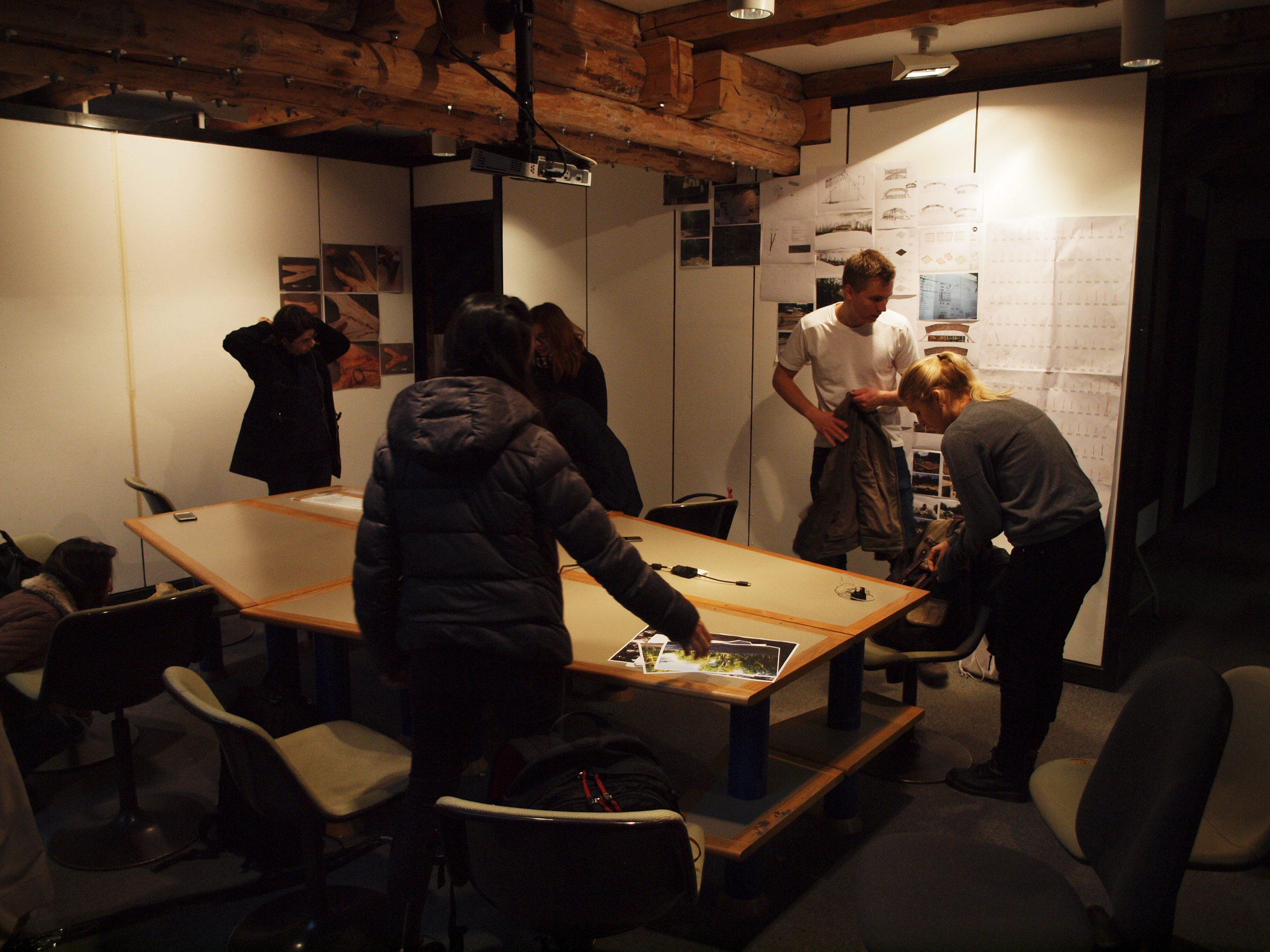 We spent the whole day in the shop which was also designed by Frei Otto in 1989. I wasn't part of the class so I just made a soap holder for the sake of fitting in. Shop safety rules didn't seem to be reinforced that well, since everyone there seemed to be well acquainted with all the shop tools. It was nice to see how raw wooden structure was used as structure in both these Frei Otto buildings, expressing some nice structural joints like those from vernacular architecture.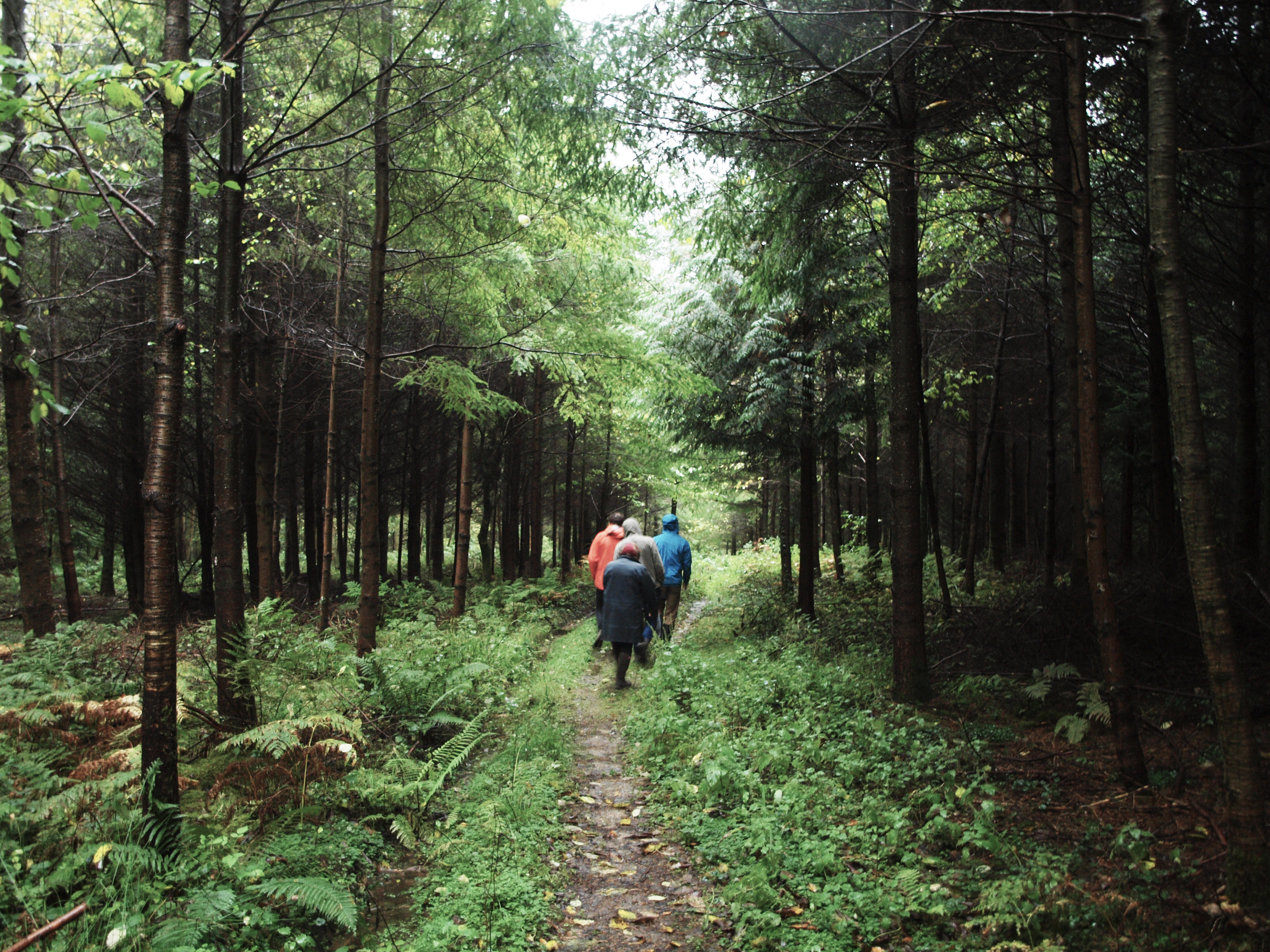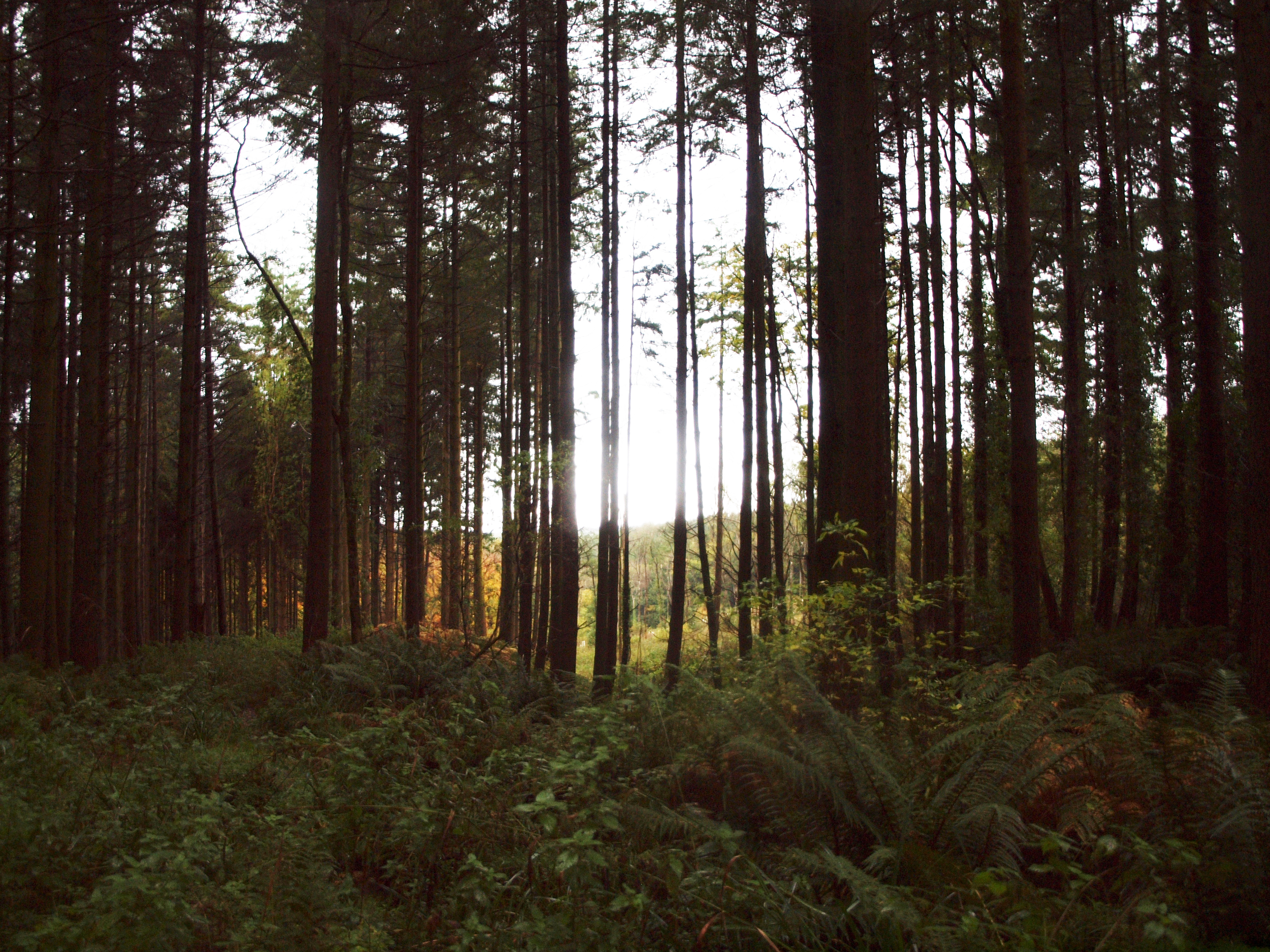 We had a small tour into the forest to see a small build works project called the Tetrahedron. The forests in UK are safe to roam around because Henry the VIII killed all the bears and wolves a few hundred of years ago, leaving the food cycle in imbalance. There is an abundance of foxes around, and that's partly why people there like to hunt so much.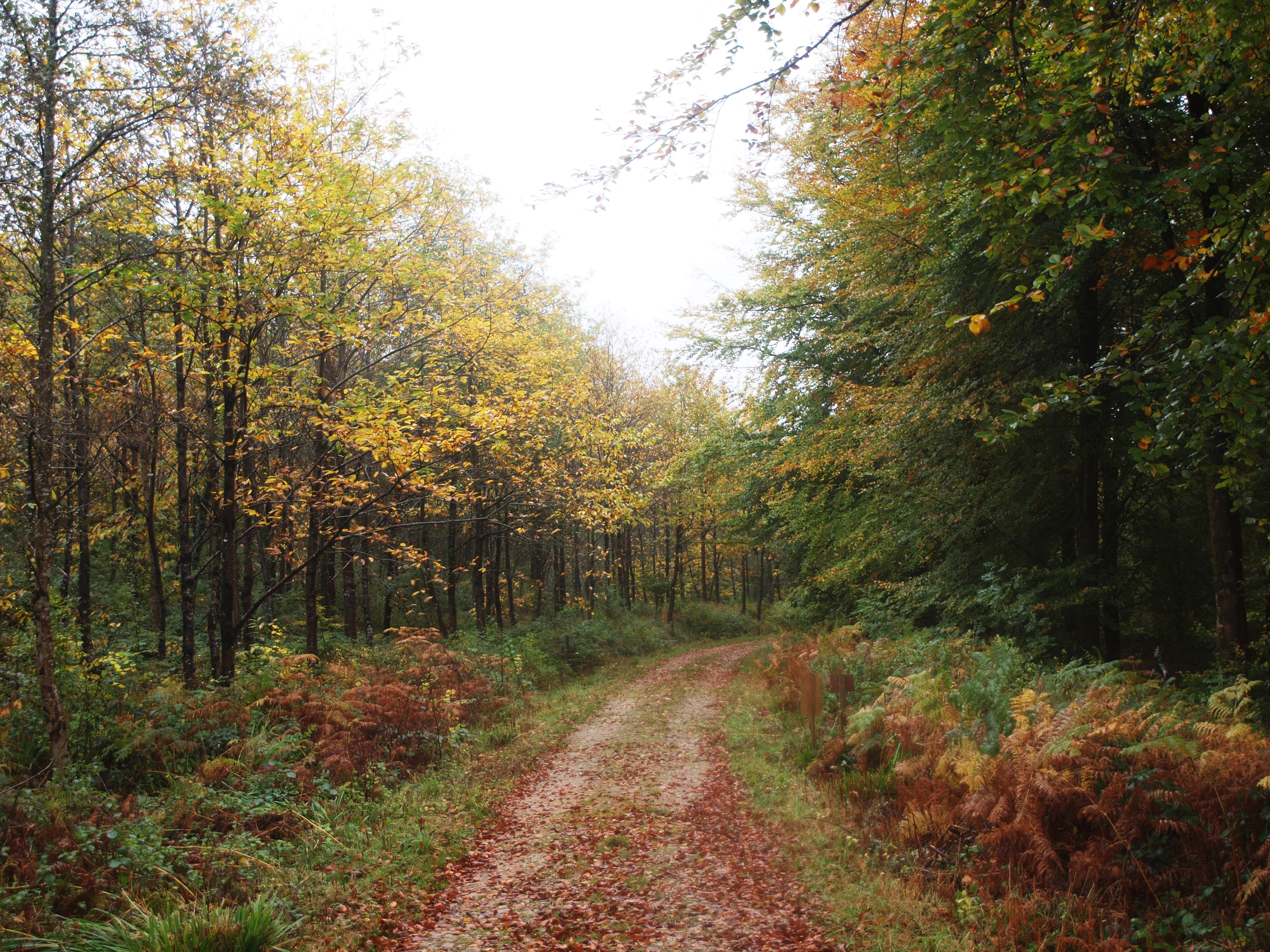 The tetrahedron is located on top of an ancient hill in the forest, which is an unusual small mound which is suspected to be man made a few hundred of year ago. People can climb up to the tetrahedron and inhabit the space, which is similar to most other AA small works projects.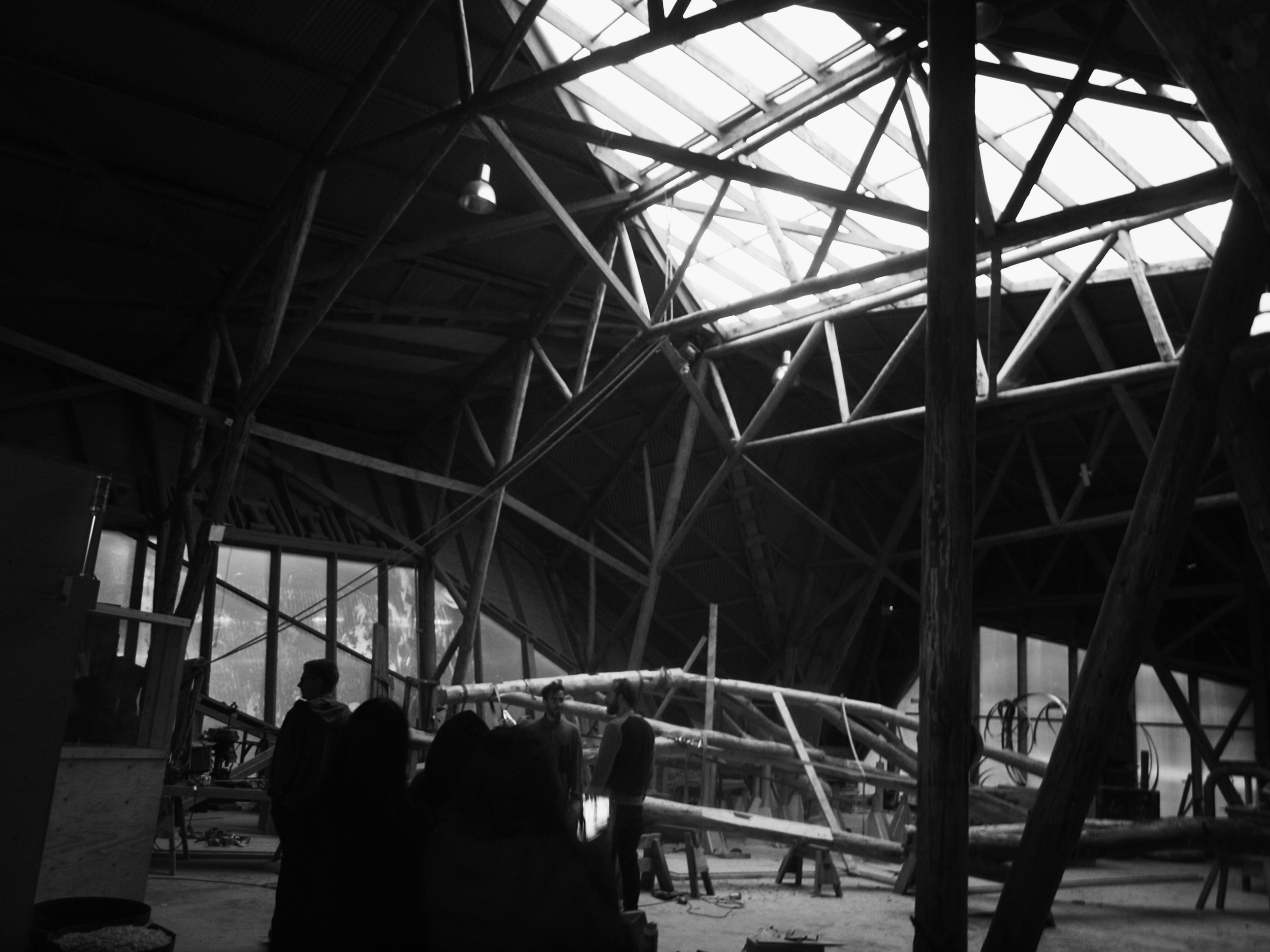 The most current project that the small build works team is working on, using a brand new mechanical hand to assist with building and construction. The structure is built completely out of the wood on site, which uses many programmatic scripts to map out all of the trees in Hooke park to locate ideal tree forks for this project. I will show exteriors of the Big Shed' Assembly Workshop built in 2012 later in the post! too gloomy the first day.
Frei Otto Workshop Exteriors!
Freit Otto Refector interiors, one of my favorite buildings on site. The building is located on a slope which allows for views to both the roads and also an inclined view of the forest. Doors and windows in this building are all angled to support the axial structural forces in this building. There is also a "key wood" holding the whole building together, which acts like a key stone for archs. Lighting in this building is really nice because of the skyspace on the roof and also the slanted windows on the north and south facade
Timber storing project and nearby student housing, both built by AA small build work students
The Shed was designed by only one design and build student, which was an amazing opportunity for an architecture student to create something of this scale. It's nice to see how wood turns silver as it ages after being built. It has only been 3 years but the exterior of the wood is already silver.
The framing of space through fabric, this pavilion is located in the middle of the forest along with the red brick wall shown above. It is interesting how the white fabric forces people to look through the center hole in such a porous structure.
Really nice climbable structure
Inhabitable structure built similar to a boat with wood from hooke park
Nearby installations and student build projects
Last look at the Westminster Lodge
I'm glad I tagged along this trip, because this campus was really eye opening. I honestly didn't learn much from the CNC course because I've already done CNCing before visiting the AA. I really enjoyed seeing all the full scale student build projects, and how the pavilions all are designed for inhabitation and not just for the sake of form. I especially like the design and build program, and how a student can be able to build in such a big scale in collaboration with engineers and a building team. I look forward to see the completion of this years design build project, since it's using more advanced technologies and scripting to formulate a standing structure that would also be able to inhabit people a few meters off ground.
Anyways I need to find a faster way to write these blogs...
Played around with flickr and embedding images, but the image dimensions were not adjustable. So I guess I still have to upload the traditional way with images on my computer after all.
Thanks to who ever is reading and patient enough to scroll through, or read through the whole blog haha. I know there isn't much writing since I never really have time to write this blog. I keep staying till 3 A.M in the morning to finish blogs... I need to stop this trend!
Thanks again!
-Ian Liu 10/27/2015 3 A.M